Entrance / Front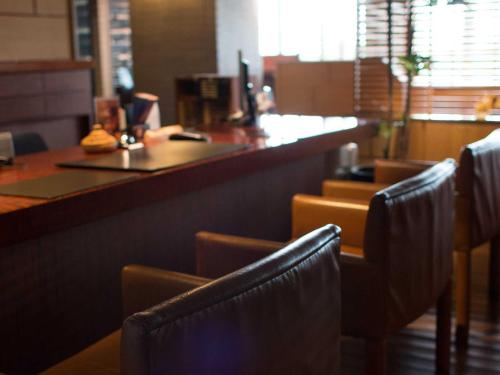 - 1F -

The entrance hall is a relaxing and modern space using the bamboo material of Oita. 
To make guest's stay as comfortable as possible, all staffs will welcome you with the warmest hospitality.
 
Lounge / Library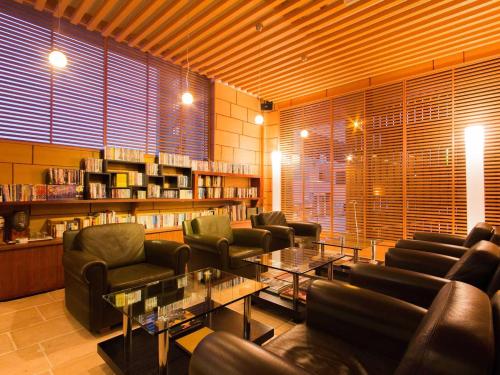 - 1F -

In fond of the entrance hall, there is a space with magazines, news papers, and books as a library and a lounge.
Please make yourself here when you have free time.
Also we offer you Oita's mineral water and several kinds of juice for free at this lounge, so please help yourself.
Sometime, we do live music of piano as well.
Shubo Umine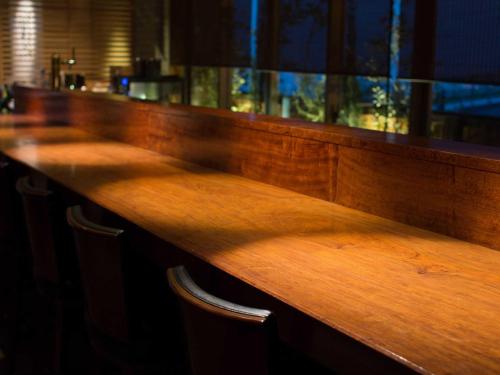 - 1F -

In front of Restaurant Mare, there is a counter bar called "Shubo Umine." You can enjoy a variety of alcoholic drinks such as western liqueur, Sake, Shochu, local liqueur. Also we have 1500 selections of wine bottle.
Souvenir Shop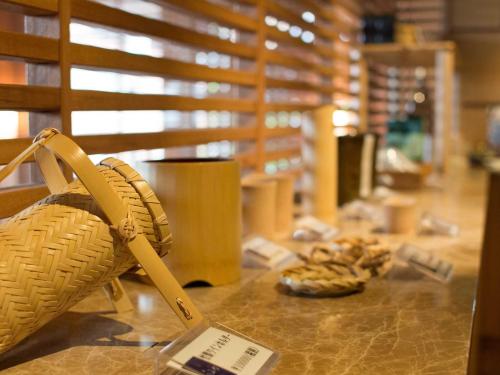 "Beppu Bamboo Craft" is produced in Beppu city which is designated as Traditional Arts and Crafts by the Ministry of Economy Trade and Industry in Japan. At this shop, you can buy those Bamboo crafts and various kinds of souvenirs. As a memory of your travel to Beppu, why don't you get Bamboo crafts?
Teppanyaki Tsutsuji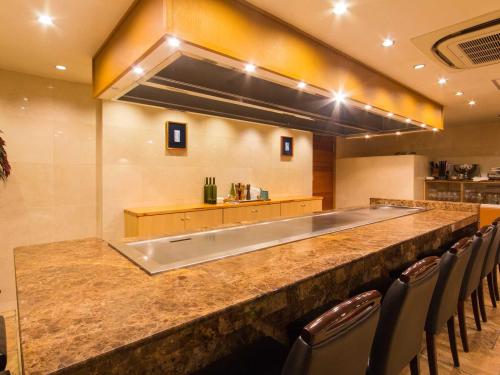 - B1F -

At Teppanyaki Tsutsuji, the chef will cook high grade Japanese black beef, organic vegetables from Oita, seafoods from Beppu bay on the grill right in front of you.

Dinner | 17:00 ~ 21:00

 
Restaurant Mare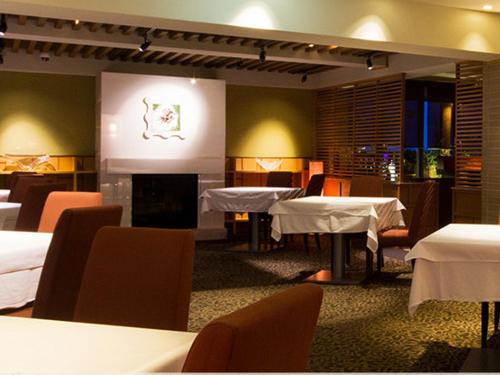 - 1F -

At Restaurant Mare, you can enjoy Japanese multi-course cuisine featuring Oita local ingredients and seafood from near ports.

Dinner | 17:00 ~ 21:00

Breakfast | 8:00 ~ 10:00
SPA Sualaut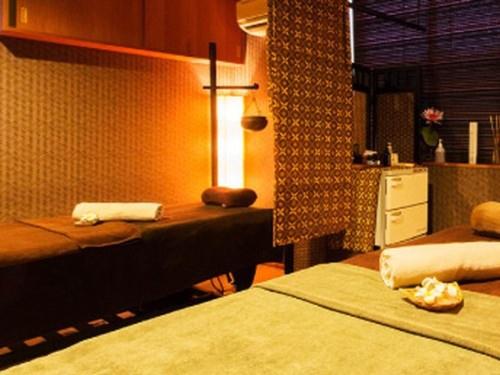 - Top Floor -

 At Umine, we offer a therapy (treatment method suits for Japanese) based on that traditional Ayurveda treatment method. We blend herbs, spices and medical oil to make best much for your body condition. It is aiming for detox effect (detoxification) and anti-aging (rejuvenation).